Happy 43rd Anniversary!
Its certainly been an interesting road that started 43 years ago on December 1st 1976, when a group of link minded individuals brought ThermoFab to life. The word evolutionary comes to mind when we look back at how it all started compared to the industry we know today.
The founders of ThermoFab began their journey squeezed into a what could be considered closet space now and started building plastic enclosures in a time when the materials used for protecting electrical or mechanical equipment had been made of mostly glass and metal.
In the 70's plastic became the new frontier for builders of electronics, machinery and much more. In 1976 ThermoFab was working hard to secure their spot on that fast moving train.
In the years ahead they would be greatly challenged and their limits tested, as one of the first companies to manufacture parts for lottery machines being distributed in the US and Canada. Sixty plus hour work weeks, at times with no pay, they would establish themselves as an up and coming contender in the rapidly growing plastics industry. Delivering quality materials at a rapid pace.
Computers had not quite made the move to mainstream businesses so all records were being keep by a type writer with no budget for someone to do the work. Each partner would be accountable for their piece of the business and made it work.
Part designs and plans were all hand drawn and took weeks to complete. The production schedule was in a three ring binder! Forming in extreme temperatures with temperamental machines, using manual router machines to detail parts, hand packaging all the materials themselves, the ThermoFab team got it done. They had deadlines to meet and there was very little that could interfere with reaching production goals.
Those first few years passed in the blink of an eye. Now 43 years later many things have changed but one remains the same, ThermoFab continues to deliver quality parts with attention to detail and quick turn around. The lottery machines of yesterday that helped launch ThermoFab's success have since been replaced with hand held devices. As these devices evolved ThermoFab evolved as well moving on from the lottery machines.
The company would settle into their forever home in 1985, building a company headquarters in Shirley, Ma and continue the adventure of manufacturing plastic enclosures. Little did they know, the journey that began in 1976 would transition from lottery machines and computer enclosures to producing parts for revolutionary medical devices, flying cameras and robots.
As the founding fathers passed the torch along to new leaders at ThermoFab they took the reins with the power of computer technology behind them and innovation in front of them. The integration of computers into mainstream society in the 80's propelled the company into a new age of manufacturing. Not only for the advancements that came with computer science but also for manufacturing the actual unit enclosures. With that everything became more organized, controlled and parts could be manufactured at an even greater speed. Three dimensional drawings with images and precise dimensions were now received in minutes rather than weeks and more advanced materials became available.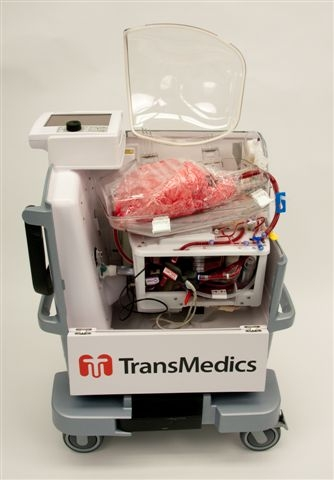 With over 40 years of experience, ThermoFab is now producing parts for robots that can perform hip and knee surgery, machines that can transport a living organ, robots that assist in supply management and so much more. Its a long way from a table sized lottery machine.
We have experienced an unprecedented year of challenges both in the world and on the home front. Challenges that impacted the plastic industry in a multitude of ways. As we come to the end of this year the wheel continues to turn and we learn and grown preparing for the future. When new and improved mechanical advancements that require reliable, durable plastic enclosures will be needed and ThermoFab will will be there. Staying true to the goal of the founders which is to deliver top quality parts.